Snow Tires For Sale In Denver

Quick: What's worse than Denver traffic?
You know the scene: A collage of bumpers, brake lights, and bad drivers.
You're tired of driving. You're tired of the honking. You're tired of being tired. And you're tired of spilling your coffee every time someone slams on their brakes.
Sound familiar?
Now add snow into the mix. Don't want to think about it? Well, sadly, snow season is upon us. And the traffic certainly isn't going anywhere any time soon. With that in mind, anyone with a car and a valid Colorado driver's license must ask themselves these important questions: How prepared are you? Is your car winter-weather-ready? Do you have snow tires? Have you changed your oil recently? When was the last time you checked your anti-freeze? How are you brakes? What if the driver in front of you can't stop in time? What if you can't stop in time?
And if you happen to crash, you could wind up with a pretty hefty ticket. Thanks to the new Colorado traction law, you're actually required to own snow tires. If you happen to be involved in a snow-related crash between the months of September and June, you could be ticketed for not having snow tires.
Snow-driving can be pretty overwhelming.
And that's completely understandable. That's why our auto experts have put together this quick snow-driving checklist. You'll be ready to take on the snow (and the Denver traffic) before you can say "Bomb Cyclone".
1). Check your battery. Did you know that the battery life of your car lessens significantly in the cold? Trust us — the last thing you'll want to do is try to jump your battery in a blizzard (brrr). So first things first: Get your battery checked out before you try to brave the frigid weather.
2). Change your antifreeze. Isn't there enough ice on the roads? Don't let it spread to your engine.
3). Change your oil. Your engine will definitely thank you (and you will thank you).
And most importantly…
4). Change your tires. Forget the penny trick. Do you really want to trust the reliability of your tires to Abe Lincoln's hairline? When the Colorado snow and ice hits, you'll need all the traction you can get. And our auto experts are ready to help you find the perfect set of new tires.
You can't afford to gamble during Denver traffic.
"Good enough" won't get you through a Colorado blizzard. And why would you settle for "good enough" when you can have "guaranteed"?
We don't doubt that you're a great driver. But when it comes to snowy conditions, you're only as good as your tires. Listen, you're a great driver. This year alone, 156,164 people will be involved in winter weather-related accidents, and 76,000 of them will be injured.
Would you ever bet on those odds?
Didn't think so.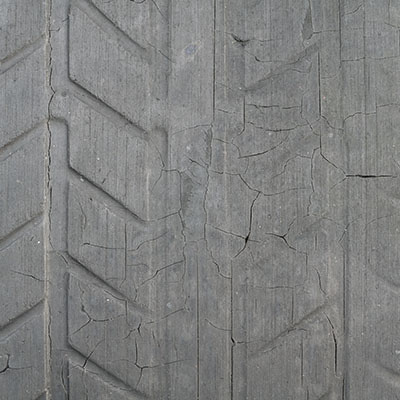 We care about your safety on the road.
So we're making it more affordable than ever to get your car winter-ready this snowy season.
All tires are now on sale! You'll even be able to pick from your favorite, trusted tire brands, including Dunlop, Goodyear, and Hankook. Our factory-trained technicians will make sure that your new tires meet or exceed the specifications of your unique vehicle. We'll even give you 24-month road hazard coverage for all eligible OEA, OEM, and winter replacement tires.
Because Colorado winters are unforgiving and unpredictable. But your morning commute doesn't have to be.
Stop in to your local Denver Peak Kia to take advantage of competitive tire prices and to gear up for the winter roads!
Service Hours
303-904-7801
| | |
| --- | --- |
| Monday | 7:00 am - 6:00 pm |
| Tuesday | 7:00 am - 6:00 pm |
| Wednesday | 7:00 am - 6:00 pm |
| Thursday | 7:00 am - 6:00 pm |
| Friday | 7:00 am - 6:00 pm |
| Saturday | 8:00 am - 4:00 pm |
| Sunday | Closed |