Winterize Your Car in Littleton, CO
Summer has ended and, once again, the leaves are breathing their last sigh as they fall to the earth. When you see these subtle changes in nature, you know that frosty weather is about to ensue, so you can hurry on over to Peak Kia Littleton as soon as today to let our service technicians get your vehicle prepped for the upcoming weather. We are skilled in the art of vehicle maintenance, so you can count on us to get your ride ready for the winter season when you visit us.
One of the first things you check when the winter season settles in is your heating system, since this is essential to your vehicle's optimization and your health in certain weather conditions. Fog and frost usually find a way to cloud up your windows, whether you have an air leak from your door or it's just plain freezing outside, which is why your defroster is an essential element to have in working order for the winter. Since you probably haven't used the defroster all summer, our mechanics will inspect this technology to ensure that it is in working order for the upcoming cold.
You also want to keep an eye on your fluid levels under the hood, since these can easily freeze over in cold weather if you are running low on liquids. It's a good idea to have a few bottles of engine oil, washer fluid, and coolant in the trunk of your car, just in case you need a refill while on the road. But you can always bring your ride into our Service Department and let our technicians perform these refills for you, too. We will do a full inspection of your systems, including checking your wiper blades for their quality, to ensure that you are fully prepared when the cold hits. The rubber on your blades should be replaced every six to twelve months, so it couldn't hurt to bring your ride in today for a reinstallation.
Though you should certainly be bringing your vehicle in for regular maintenance every three months, your car requires a tune-up at least once a year. This consists of our technicians inspecting the belts and hoses under the hood of your ride for any potential leaks or weak links that could use a little repair work. When the cold weather sets in, all of these little components could possibly freeze, harden, and snap, causing exponential damage in your mechanical systems. If something goes wrong while you're out cruising along Kipling Street, you'll need a tow truck to bring your ride into the dealership. To avoid this altogether as much as possible, simply head over to our Service Department today to have your ride looked at immediately.
It's about time to winterize your car in Littleton, CO, so don't wait any longer! Winter is coming, and you want to be prepared for the worst of it. Here at Peak Kia Littleton, our technicians can get you armored up and ready for the cold as soon as today by doing a little maintenance work on your ride. Stop by during our business hours for complete and efficient service!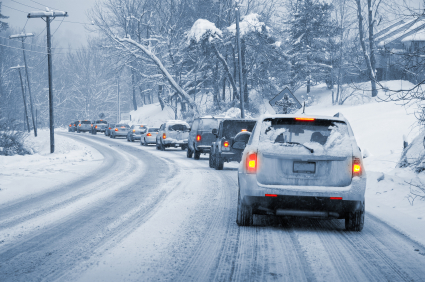 Testimonials
Mike Topolosky is the best salesman i have ever gotten the chance to work with
4-1-2019
I highly recommend James at Peak Kia Littleon
3-27-2019
Great customer service
3-20-2019
Very professional service
3-18-2019
We highly recommend Sannon!
3-16-2019
Peak Kia has the BEST service department
3-11-2019
Very nice and professional!
3-2-2019
This place is always a pleasure to visit, the entire staff is great to work with
2-27-2019
This is a great dealership
2-25-2019
Working with Steven was very easy
2-23-2019
Fabulous. Fast and helpful.
2-22-2019
Just, wow! Such an awesome team to work with
2-20-2019
The staff was friendly
2-19-2019
Professional, knowledgeable and NICE!
2-18-2019
Awesome customer service from Trey!
2-15-2019
Exceptional service
2-9-2019
Casey really did an excellent job of helping me find a new car
2-8-2019
The whole process was too easy
2-5-2019
They are always very friendly and professional
1-23-2019
Peak Kia is an outstanding dealer!
1-21-2019
Read More
Parts Hours
| | |
| --- | --- |
| Monday | 7:00 am - 6:00 pm |
| Tuesday | 7:00 am - 6:00 pm |
| Wednesday | 7:00 am - 6:00 pm |
| Thursday | 7:00 am - 6:00 pm |
| Friday | 7:00 am - 6:00 pm |
| Saturday | 8:00 am - 4:00 pm |
| Sunday | Closed |
Service Hours
303-904-7801
| | |
| --- | --- |
| Monday | 7:00 am - 6:00 pm |
| Tuesday | 7:00 am - 6:00 pm |
| Wednesday | 7:00 am - 6:00 pm |
| Thursday | 7:00 am - 6:00 pm |
| Friday | 7:00 am - 6:00 pm |
| Saturday | 8:00 am - 4:00 pm |
| Sunday | Closed |